Farm fresh Produce
We have recently installed a new pasteurising and bottling plant. This now allows us to deliver fresh milk to your doorstep 4 days per week – Mondays, Tuesdays, Thursdays and Saturdays. (Wednesday + Friday available in some areas).
We are helping to protect the environment by not using plastic bottles, just using glass bottles that are reusable.
Our unique 1 litre glass bottles have a screw top lid, this helps lock in the freshness and keeps the milk fresh for longer.
Fruit juices we supply are orange, apple, cranberry, pineapple, grapefruit and tropical. They are all in glass pint bottles.
The free range eggs we supply are eggs from our chickens at Smithills and also other local free range egg supplier.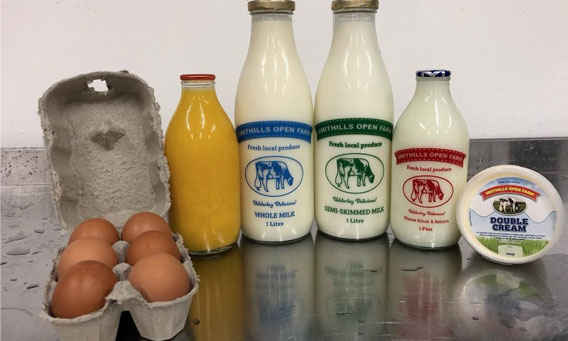 PRICE LIST (all prices include delivery in Bolton)
Whole, semi-skimmed or skimmed milk

1 litre glass bottles £1.20

Fruit juices

1 pint glass bottles £1.10
(orange £1.20)

Free range eggs

Half a dozen £1.50

Fresh double cream

365ml tub £2.50
1 litre tub £4.25

Butter

(salted or unsalted)
250g £2.50

Ice Cream*

1 litre tub £6.50 or 2 for £12
Buy 5 get 1 FREE
Would you like a delivery?
Do you live in the Bolton area? Call us on 07885 764381 to enquire which days we deliver in your area and place your order. *Ice cream delivery every Wednesday evening. Please ring or text to order before 4pm.
Already registered for online ordering?
Log in to your account to manage your order.
your moo
Dairy Farm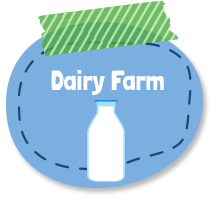 We have a large dairy farm here at Smithills and we love educating the public on milk production and where your food comes from....
Find out more
Ice Creamery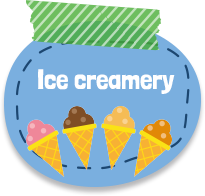 Open 10am until 5pm, why not come and enjoy an ice cream made fresh on the farm!
Find out more